| | |
| --- | --- |
| | This article is about a/an film in the Tokusatsu genre. |
Patlabor
A movie for Mobile Police Patlabor

Release date April 2014 (Episode 0) May 1, 2015 (film)
Written by Kei Yamamura
Directed by Mamoru Oshii
Franchise

Patlabor is a live action adaptation of the mecha anime and manga franchise of the same name. The film also serves as the introduction to the Generation 3 series Patlabors.
Tohokushinsha, the production company of the GARO series, will be working on the special effects of the film.
To promote the film, a seven part "Episode 0" will be shown in April, consisting of a 10 minute short as well as twelve 48 minute episodes which will be shown in theaters followed by the film's premiere on May 1st, 2015.
The film's budget is reportedly over $20,000,000 US and features two life size 26 foot Ingram mechs as props for the film.
Set in the not too distant future, armored robot suits called "Labors" are used for daily tasks such as industrial construction. When crimes and accidents happen involving Labors, the Tokyo Metropolitan Police Department send out their own Labors called "Patlabors" (Patrol Labors) to combat the problems of the city.
The story in the film is a continuation of the franchise rather than a reboot, taking place several years after the Great Recession of 2009. The police are forced to deal with budget cuts to the Patlabor squads and the shutdown of some of their divisions. Meanwhile, a giant monster is attacking the city.
Characters
Edit
Akira Izumino
Yuma Shiobara
Ekaterina Krachevna Kankaeva aka "Kasha"
Maintenance Squad Chief Shigeo Shiba
Captain Keiji Gotoda
Kasha: Rina Oota
Yuma Shiobara: Seiji Fukushi
Shigeo Shiba: Shigeru Chiba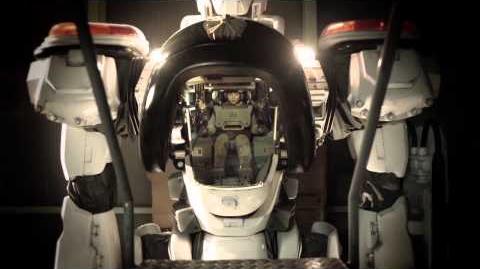 External Links
Edit